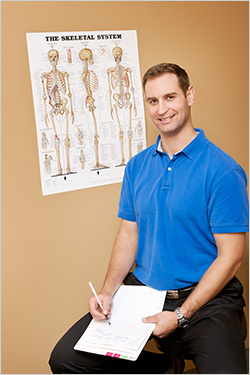 Contact Dr. Campbell
Please use the button below to book an appointment.
Phone: (613) 274-0020
Email: info@nepeanahc.com
Chiropractic Office Hours
Monday – 12:30 PM – 6:30 PM
Tuesday – 7:30 AM – 12:30 PM
Wednesday – 7:30 AM – 12:30PM
Thursday – 12:30 PM – 6:30 PM
Friday – 7:30 AM – 12:30 PM
"Dr. Campbell's an absolute gem. He'll try everything he can to communicate to you what he thinks is going wrong, applies lots of both chiro and physio techniques, and gives you very good "homework" to do in between appts. By far the most convivial, most trustworthy health professional I've ever been to."
View more of Dr. Campbell's reviews on RateMDs.com.